February 2nd, 2008
As long as there have been vehicles there has been a demand for drag racing.  Since the invention of affordable cars like the Model-T, drag racing has been popular.  Drivers line up to test their vehicles in a race to the finish line.  With different vehicles comes a wide variation of races.  No vehicle is off limits. 
You wouldn't normally think of a dump truck as a racing vehicle, but on this race track the dump truck rules.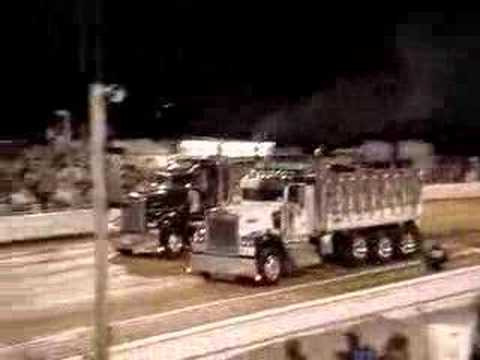 Dump trucks getting down and dirty on the drag racing strip.